Thanks to everyone who came out to the Scion Installation exhibition in San Jose. Apparently over 5,000 people rolled through the opening, which was both jaw-dropping and totally amazing. Usually unflappable, I was totally flapped. Thank you!
I have uploaded a Flickr set of the world's most famous rappers and R&B folk with some of my graphic design in their greedy little paws here.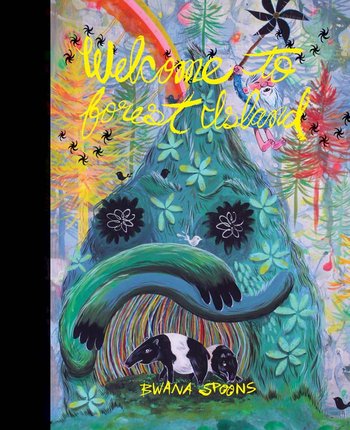 In other news, the book Welcome to Forest Island by Bwana Spoons that I edited and designed for Top Shelf is out now. Get 'em here while they are hot. 144 pages, full color, casebound, 6.5″ by 9′, and only $30 postpaid.